Magicard Enduro ID Card Printer-Single Side

Magicard Enduro
- is and ideal printer for businesses that want to be able to upgrade from single to dual side printing with ease. The Magicard Enduro can be upgraded instantly from a single side ID card printer to a dual side id card printer by purchasing an upgrade kit.
The Magicard Enduro is compact and easily can fit on your desk top. The Enduro incorporates all the latest technologies and has many options available such as ISO magnetic strip encoding, visual security and anti counterfeiting watermark images in 4 different designs.
Single Side printer can be upgraded to a dual side printer

Full Color ID Card Printer

Features 4 Holokote Patterns selectable from the printer driver

2 year limited depot warranty (North America and EU only) Elsewhere 1 year limited warranty
Magicard Enduro Features:
Magicard Endro ID Card printers have a built in security feature called a Holokote. A Holokote is a water mark like image that can be printed on the entire surface of your ID card. The Enduro offers 4 different Holokote patterns that are selectable from the printer driver. The Holokote is embedded into the overlay panel of the Ribbon and is visible when the card is viewed at an angle. The holokote feature can be turned on or off.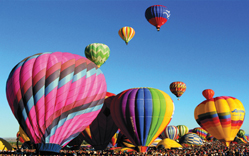 The Magicard Enduro also has a feature called the HoloPatch. The HoloPatch works with the Holokote and can produce a visible image printed into the gold foil of the HoloPatch ID cards, making the image visible to the eye. The HoloPatch feature only works when using HoloPatch ID cards.
Magicard Enduro printers are capable of printing a high quality ID cards using 300dpi images. The Enduro also prints right to the edge of the ID card.
Variants & Options
Magstripe Encoder - Optional ISO 7811 Magstripe Encoder
Double Sided Upgrade - Upgrade the Enduro Single-Side to the Enduro Duo
---
Magicard has launched the newest edition to its badging range of printers, the Magicard Enduro a high quality printer packed with printing flexibility and security.
The Enduro is tailored for instant personalization of high quality badges or loyalty cards in full color or monochrome, and features a magnetic-stripe encoding option. The Enduro Duo includes a FREE anti-counterfeiting visual security function - Magicard s patented HoloKote featuring a choice of 4 watermark designs which you select via the driver. Unlike most visual security marks, Magicard s patented HoloKote does not require the purchase of expensive hologram or other special ribbons.
The Enduro Duo also features a 100-card detachable feeder, as well as a manual feeding mode for printing cards one-by-one or in small batches. With an attractive style and color changing LED control panel, a USB interface, Microsoft XP and Vista plug & play driver, the Magicard Enduro Duo is all round easy to use from installation to printing high definition badges, as well as it's . Light weight (5.5kg); the printer is ideal for mobile applications.
The Enduro is available with an upgrade kit option so you can upgrade very easily your Enduro into an Enduro Duo in the future if your printing needs change . When the sales calls for a double-sided printer, just load the upgrade kit's special film into the single sided printer to transform it into a double sided, Enduro Duo. It couldn't be any easier!
Suggested Retail Price $2295.00
Purchase Enduro Ribbons
Magicard Enduro Brochure
Magicard Enduro Consumables
All printer sales are final, printer systems and printers can not be returned or refunded
Security Imaging is required to show MAP Pricing (Minimum advertised pricing) on our website for all ID card printers. Our prices are always much lower than MAP pricing! Please fill out the form below to receive the best pricing available on the ID card printer you are interested in.If you have questions about an item please click the button below.